Go Redmond wants to help you Go GREATER!
Have you ever been stuck on the highway when commuting to or home from work, only to see a bus or vanpool zoom past in the HOV lane? We hear you. Sitting in traffic, alone is no fun.
That's why we want you to #GoGREATER!
At Go Redmond, we know that there is no one way that works for everyone. That's why we are here to be the resource for each of the ways to get you happily to and from work. We work with you- and your employers to find creative (and rewarding) solutions to your commute queries.
The beauty of options is that you don't have to give up your car. Even just one day with smart trips each week can help reduce congestion, save you money and help our environment. And, it only takes 4 days of logging your non-SOV commutes per month to be entered into Go Redmond's best incentives drawings yet!
"Okay, but what are the ways I can 'GoGREATER'?"
Glad you asked!
Redmond is home to some of the most convenient and frequent routes, with some of the best transit access in Washington State.
Did you know you can get a free, one month orca pass if you live or work in Redmond?
One Month ORCA Bus Pass
For new bus riders living or working in Redmond (98052)
Fill out the application and turn it in by the 20th of the month
Your monthly ORCA card will be mailed to your home address
At the end of the month, add fares to your ORCA card and continue to use your card for the most convenient way to pay for transit
Apply for your Go Redmond ORCA Pass
Whether you are looking for someone to share the ride once or every day during your workweek, half the battle is locating the right match! Redmond has the employer resources to help you find people who live in your neighborhood, work near you, and want to travel at the same times as you.
Carpooling is an easy, flexible option to reduce driving alone to work (and just three people including the driver will get you into that faster-moving HOV lane!). You and your carpool partner(s) can decide where to meet and what music (or podcasts) to listen to.
Find a Carpool Partner
The Go Redmond ridematching program will find people who live in your neighborhood, work near you, and want to travel around the same time as you do. You can look for carpool partners for 1 day a week or 5, making it totally flexible to your schedule.  
USING GO REDMOND'S RIDEMATCHING.
Vanpool and vanshare are great options for locations with limited bus access.
The van's fuel, insurance, and maintenance are covered so you can get on the road to work!
Vanpool Basics
5-15 people ride together in an agency provided van
Users decide on route and schedule: you can meet at a location near your house, or be picked up at home
Vans can use the HOV lane and tolls are covered in the fare
Fare is based on the number of days & miles traveled (average $100/month before subsidies and incentives)
Vanpool drivers can use the van for personal limited use outside of commuting
Many vans also have bike racks
Biking is an excellent way to combine commuting with exercise! And now, good news for those who live on the Westside and commute to Redmond- the SR 520 pedestrian and cyclist trail is now open. 
Over half of all car trips in the United States are less than 1 mile-or about a 20-minute walk! Perfect excuse to get those steps in.

 
Telecommuting and Compressed Work Week are alternative work schedules that eliminate the need for a commute completely.
Benefits of Telecommuting and Compressed Work Weeks
Productivity

Satisfaction

Efficiency

Environmentally Friendly
Workers who telecommute have expressed a higher job satisfaction and the ability to telecommute every so often is seen as a benefit to employees. A compressed work week allows you to work a full 40 hour week in fewer days. These longer days will add up to one full day where you don't need to travel into the office. Similar to telecommuting, these types of schedules will need to be arranged and approved by your employer.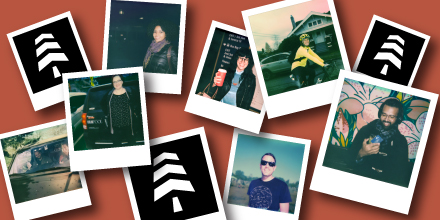 You can design your commute to fit your lifestyle. Whether you like chatting in a carpool, zoning out to a good book on the bus or doubling up with exercise on a bicycle Go Redmond wants to help you choose a commute that makes you happier.
Finding the commute that makes you happier is easier than you think. Go Redmond is here to help you find motivation (hey, some days we need it too!), rewards and incentives, and everything else you need to get to work and #GoGREATER (< -are you following us on Instagram yet?).
Tags