Overlake Transit Center Construction Notice
Overlake Transit Center Pedestrian Path Closing
Pedestrian Path Through Construction Site at Overlake Transit Center Closing
The temporary pedestrian path between the OTC transit loop and the SR 520 eastbound flyer stop closed July 9 until construction of Redmond Technology Station is complete. This revision is necessary to allow work to continue on the station wall footings and utilities.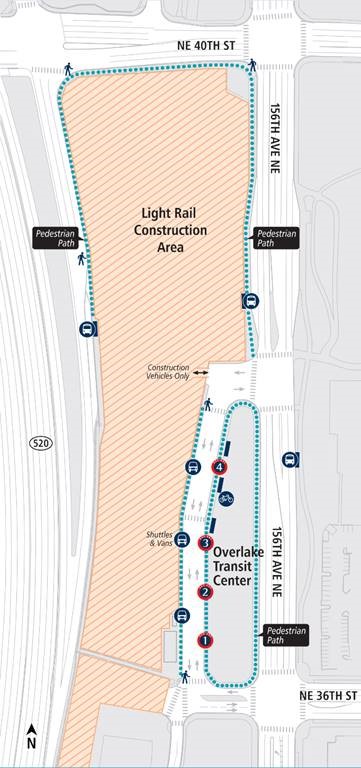 Girder installation resumes next week. Closures in the 148th Ave NE / SR 520 interchange area will occur July 10 (520 ramps only), 11, and 12 starting at 10:00pm, and ending at 5:00am the following morning; and, 10:00pm July 13 to 9am July 14.
Visit Sound Transit to learn more.
Tags