Telecommuting Good for You & Your Boss
Working from home can be good for your health and productivity.
Interested in working from home or occasionally telecommuting? Studies show it may be beneficial for both you and your employer!
Telemanagers Top Reasons for Having Telework Policies
Improved Morale
People who worked from home report greater work satisfaction and less "work exhaustion." Companies with teleworking policies also find that morale has improved.
"Morale has improved as a result of teleworking."
Tool for Employee Recruitment & Retention
A happier and more satisfied work force is a great tool for keeping good workers at your company.  Telecommuting can also be used for recruitment as employees who have experienced telecommuting tend to prefer these work arrangements and seek out similar opportunities.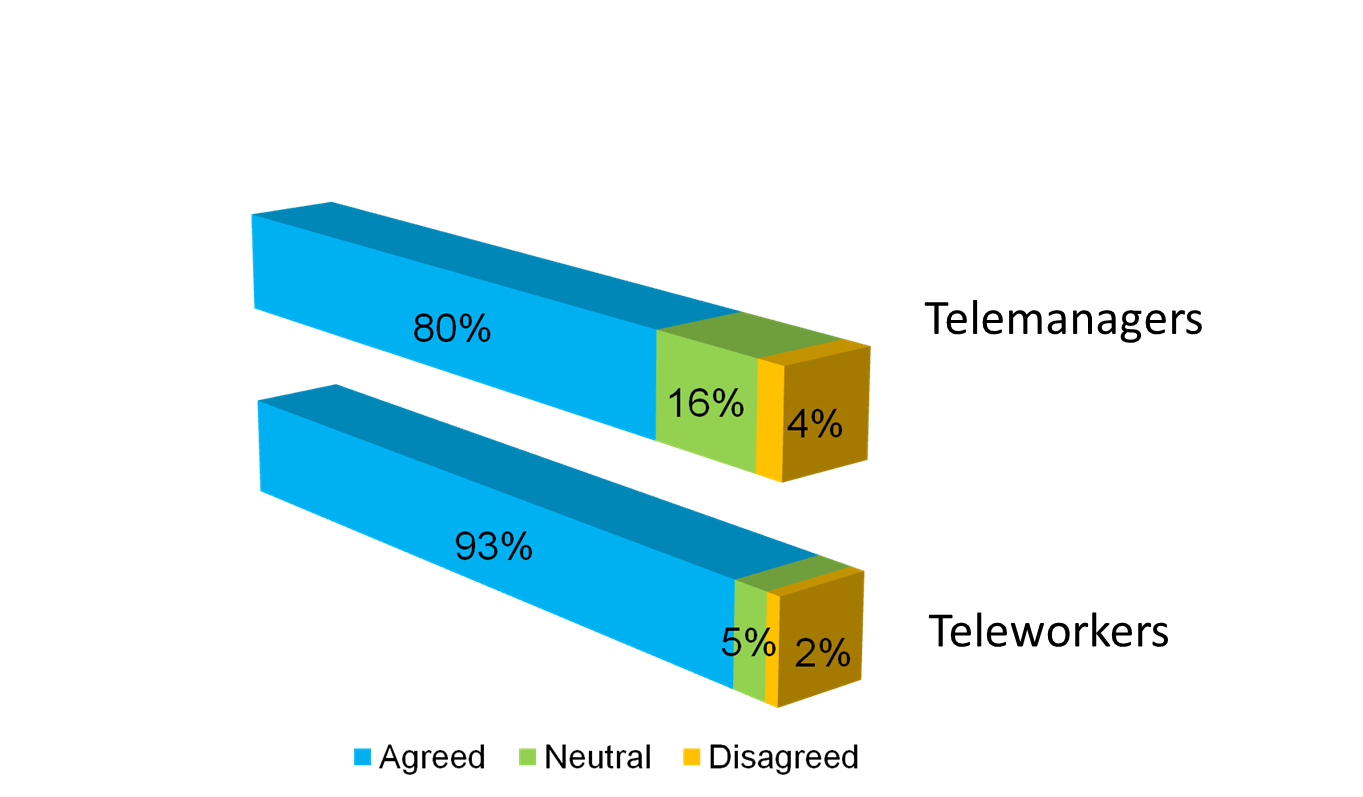 "Teleworking is Good for the Organization"
Reduced Emissions
Many Redmond companies are working towards reducing their carbon footprint and have a goal to reduce drive alone commute trips to their worksite.  Teleworking can help with both of these goals.  When telecommuting, a commute trip is eliminated, helping reduce congestion and local carbon emissions.  It is also a financial savings for the employee and may help with parking shortages at your company.
More Productive
A 2007 meta-analysis of 46 studies found that working remotely improved productivity by both objective measures and supervisor evaluations.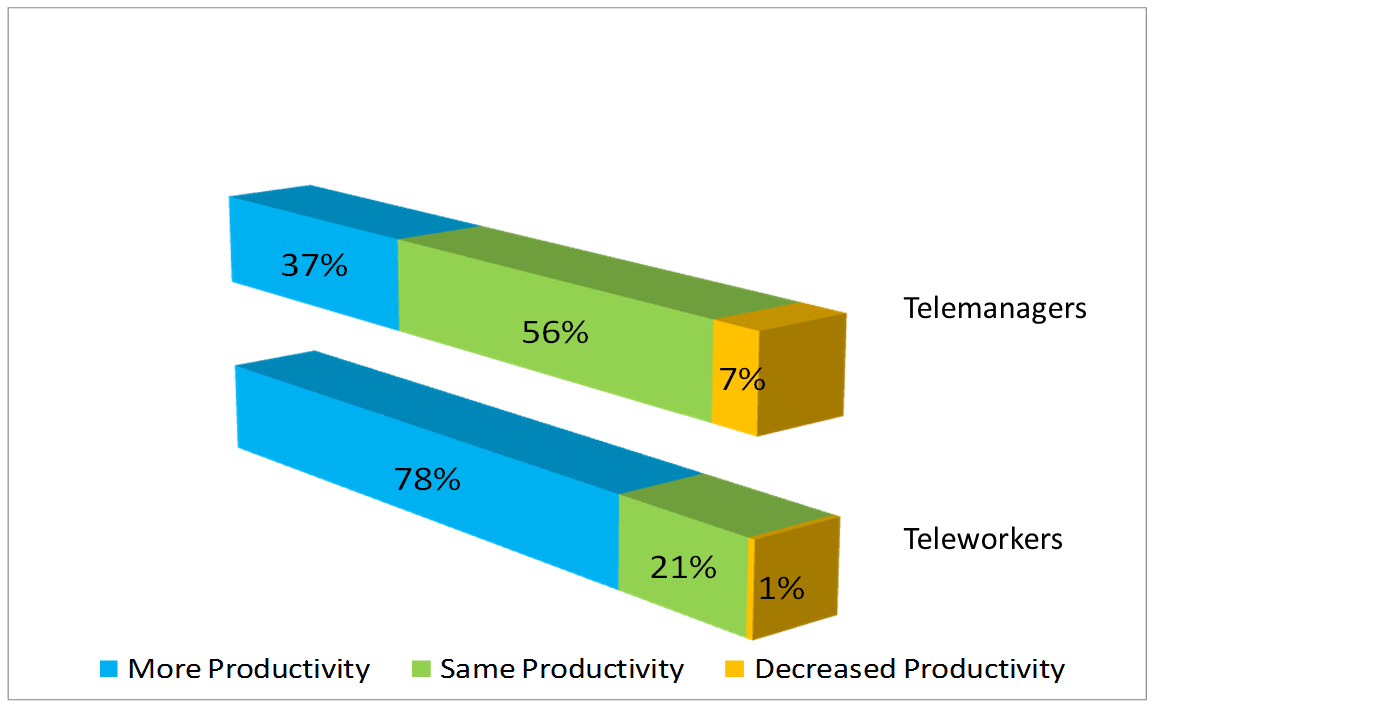 Surveys completed by 486 teleworkers and 109 managers of teleworkers in four companies and published by the Clean Air Campaign, GA , 2013
Better Health
Research conducted on nearly 500 workers found that employees with a more flexible work schedule are less sleep-deficient than those with less control over their time.  Employees who occasionally telework were also found to have reduced stress levels.  
So, is teleworking for everyone?
Not necessarily.  Certain characteristics make for better candidates for teleworking.  
People who work well independently, are honest, and high performing at work tend to make better teleworkers
Positions that require reading, writing, data entry & analysis, programming are good candidates for telecommuting.
If you think your employer might be interested in learning about implementing Telecommuting at your worksite, send them these free Telework resources from King County Metro.
Tags