East Link Light Rail Extension
Light Rail will be coming to Redmond's Overlake, Southeast & Downtown Neighborhoods
East Link will give riders a fast, frequent and reliable connection between the Eastside's biggest population and employment centers and destinations.
East Link Construction
Sound Transit has the most up to date information on the construction and events surrounding the construction of the East Link Light Rail.  Find out more at their project information page.
Sound Transit's East Link Light Rail Project Information Page
City of Redmond East Link Light Rail Project Information Page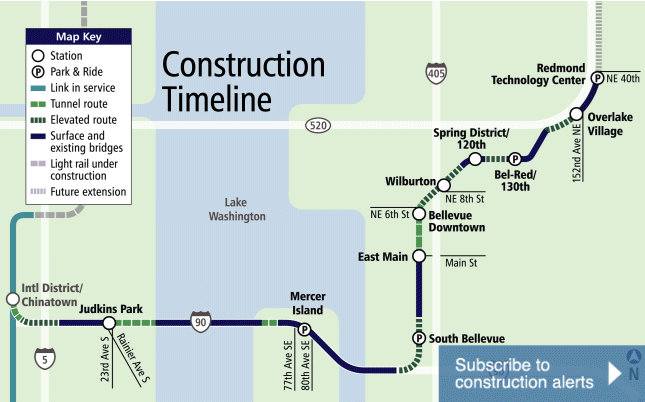 During construction the Overlake Transit Center Park-and-Ride will be closed, beginning May 1, 2017.  This closure is expected to last six years. Sound Transit has worked to open alternative Park-and-Ride lots in the area that will be served by the same routes that currently serve the Overlake Transit Center.
Go Redmond Alternatives to the Overlake Transit Center Closure