Share the Ride to Willows Road
Use the Waze Carpooling App to save money & time getting to work.
Door to door rides right from your phone
To help reduce traffic and improve your commutes, Go Redmond is partnering with Waze Carpool, offering $1 carpool rides to and from Willows Rd until December 31 2019.
Our goal is to create a fun, inexpensive, and faster way to get to work. Get started by joining our Waze Carpool / Willows Rd Carpoolers Group.
With Waze Carpool, drivers and riders are always in control — you choose who's in your car, and what days you carpool. Want to carpool just once a week? Or drive on Mondays, but ride on Tuesdays? It's up to you!
Get Started:
 Download Waze App to Drive, or Waze Carpool App to Ride: bit.ly/WillowsRd
*MUST JOIN GROUP IN ORDER TO TRIGGER $1 RIDES!
 Add your work email address to your profile to better match with co-workers.
 Check out the best matches on your route and begin to offer/request a few rides!
Tip: Be sure to send multiple offers. If you don't see an ideal match, check back in a day or two when even more people have signed up.
Waze Carpooling in Redmond
There's been more than 1,000 trips taken by commuters going to Willows Road since June, and even more across the City of Redmond.  Is your company on the leaderboard in Redmond?
Stryker, NVIDIA, GE & AT&T are just some of the employers on Willows Road who have employees who use Waze Carpool.
How Waze Works to Set up Flexible Carpools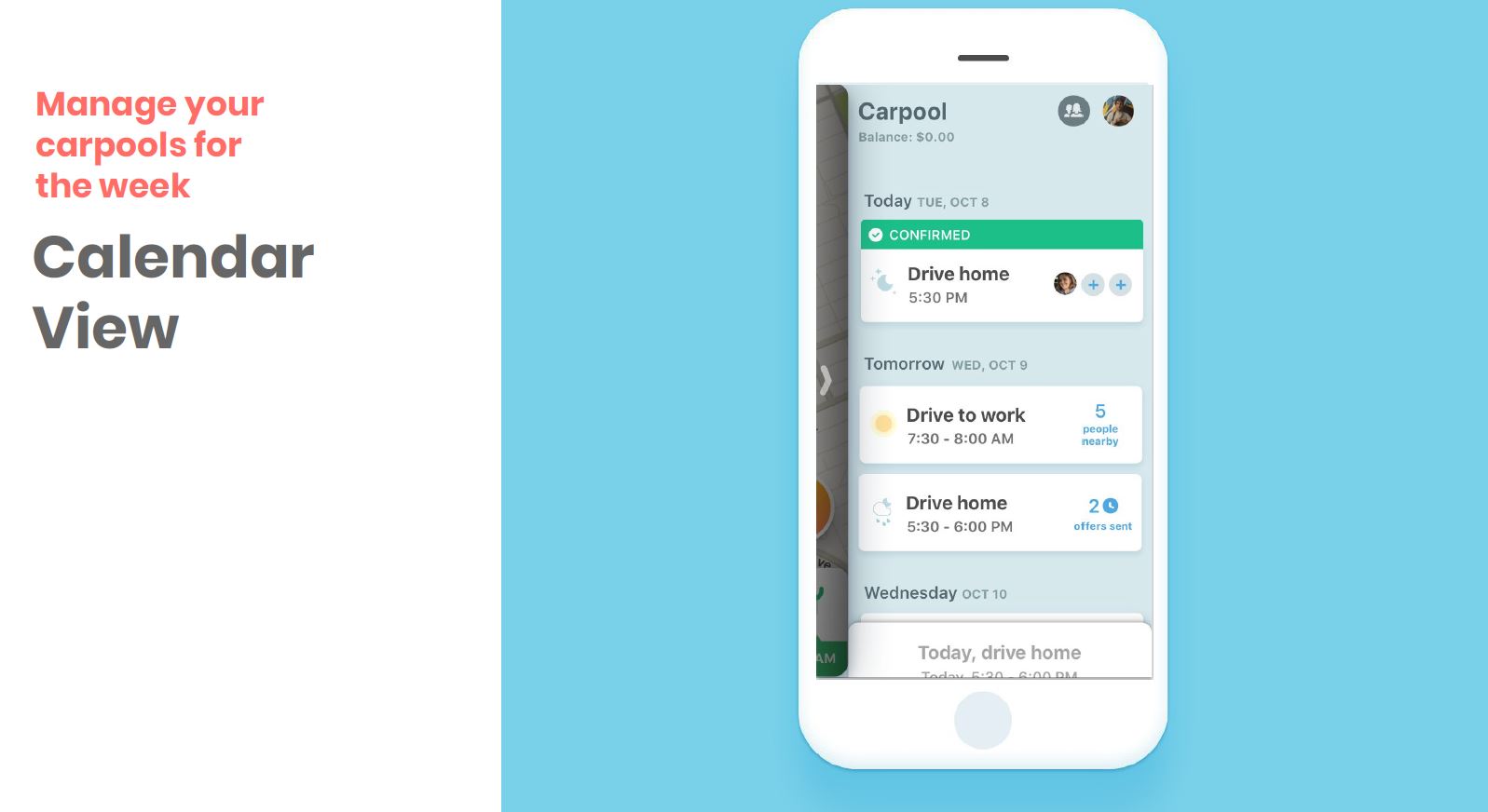 Learn More: 
The Waze support center has answers to all your Carpool questions.
How to Get Set Up on Waze Carpool:
Download the app to search for matches today.
Incentives
$1 Rides for June and July
.58/mile for drivers
$10 bonus for your first ride
$20 bonus when you complete 10 trips